Achivements
Pushpam with its dynamic leadership and invaluable legacy has become one of the leading names of the corporate industry. Armed with an experience of more than 50 years, Pushpam has been initiating a revolution in the IT world with the most prestigious and renowned organisations. Our credibility, consistent advancement, and adapting to latest innovations has made us a leading name in the industry today.
Pushpam's consistent endeavours and unparalleled value for customer satisfaction is the reason we are pioneering country's most eminent organisations such as HPCL, IOCL, BPCL,OPPO,VIVO and ASUS. We believe that by creating esteems for our customers we lay the foundation of our achievement and hence passion with excellence is what drives us to persistently accomplish our undertakings. At Pushpam, our work is defined through the milestones we achieve. Our journey begins with providing innovation led strategies and adapting to the global environment effectively, creating utmost value for our clients. Thus, undergoing an innovation and development led journey.
Trace the highlights of the momentous journey of Pushpam and its clients.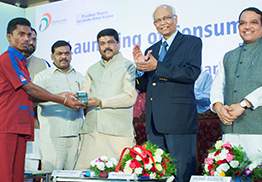 1. HPCL
HPCL since its inception has introduced many customer centric initiatives that has revolutionised the LPG sector. Preferred time delivery, 24*7 refill booking, easy tracking of the LPG,
booking of new connection online, portability of gas connection, and direct transfer of LPG subsidy are a few to name.Pushpam has always been associated with HPCL in all its revolutionary endeavours. In 2015 in association with Pushpam, HPCL launched an initiative known as 'The Ezy Gas'.
Over the years, Pushpam has achieved the following landmarks in its association with HPCL.
The Ezy Gas initiative today has a wide spectrum of reach, covering the urban and semi urban households with expansion over to the rural areas and covering a wide number of families who are 'Below Poverty Line'.Read More
The application has 'Pan India' coverage with all metro cities and capital cities of different states being a part of it.
More than 3000 HPCL agencies are covered in this initiative
The customers reach being approximately 10 million.
Proper training provided to almost 25,000 HPCL agency staff and delivery boys.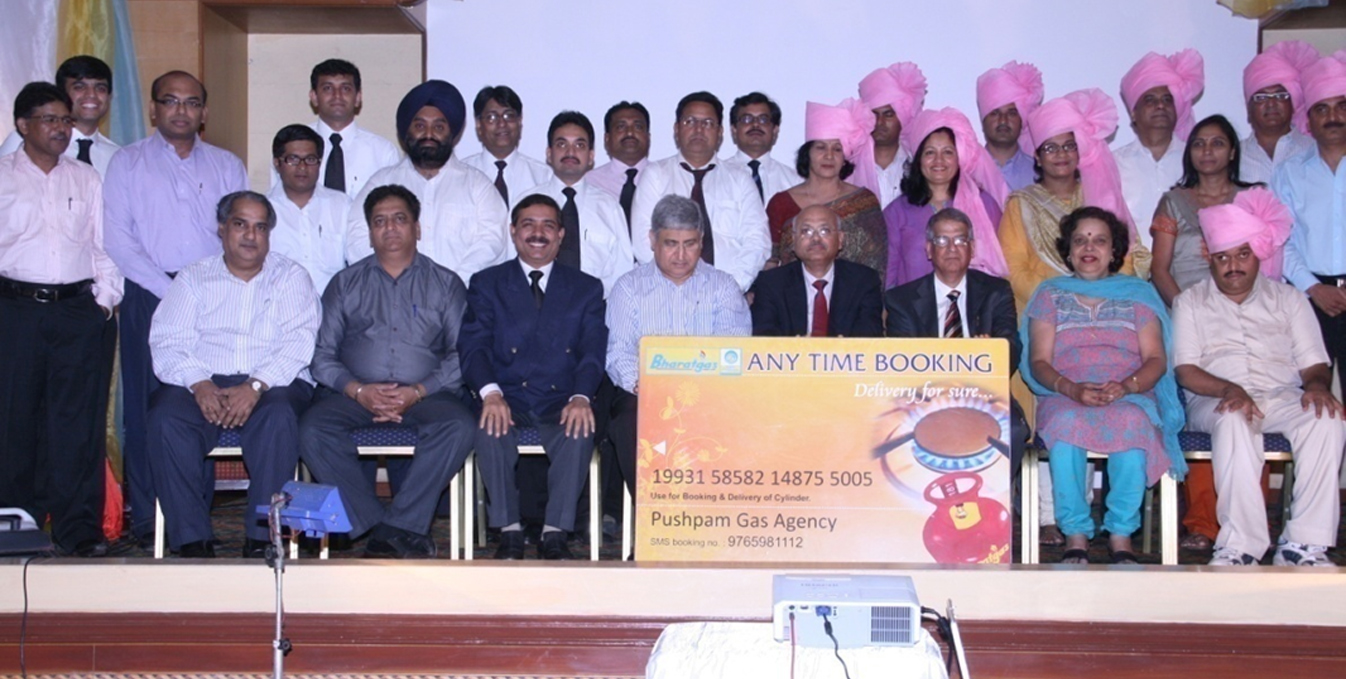 2. BPCL
BPCL launched an initiative known as 'SMART LPG' in association with Pushpam in the year 2010. Major highlights of this association are:
More than 1200 BPCL agencies covered in this initiative mostly in the West Zone.
A penetration of 25 Lakh customers with this initiative.
10,000 BPCL agency staff and delivery boys trained for smooth functioning of this initiative.
BPCL recognised the initiative as, 'THE BEST IDEA OF THE YEAR'.